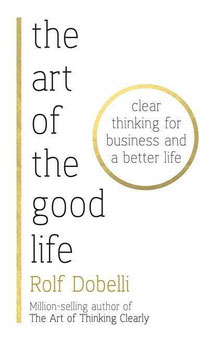 View these books as a mental toolkit, a compendium of ideas from philosophers, psychologists, scientists, and economists. Tools to help one make better decisions and to become aware of what sort of "thinking errors" are most common. Some ideas have been around for ages (from Seneca, Boethius, and other Stoics), but he also includes modern theories by Daniel Kahnemann, Warren Buffett, and Charlie Munger, to name just a few.
Just as you don't need every tool in a well-stocked toolbox, you probably won't need each one of these mental tools.  I don't agree with each and every one either, but they will certainly make you analyze how you make decisions or behave in certain ways.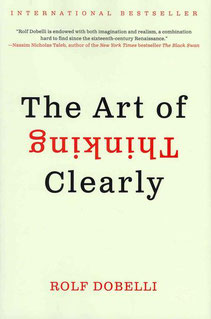 For example, he describes why something called Base-Rate Neglect is one of the most common 'thinking errors' around. This basically means that if you present someone with base rate (general) information and with specific information, they tend to focus more on the specific. Dobelli explains Gambler's Fallacy, Social Loafing (why people don't give 100% when they are working on a team), Conjunction Fallacy, Action Bias, Counterproductivity, End of History Illusion (this was interesting, I'd never really thought about that before), Duration Neglect (how your memory works in regard to past experiences), and why a sense of purpose and pleasure is essential. Do you really have to have an opinion about everything? Accumulation of knowledge does not equal wisdom and 90% of everything is crap. (Since I'm writing about them, I'm obviously placing Dobelli's books in the other 10%...)
I could go on and on, chapter by chapter, but people should have their own toolkits. Be prepared to invest in both books though; once you read one, you'll want the other one too. And it's not just dry theory. Dobelli spices up these mental tools with anecdotes and examples from real life, making them easily understandable, and often quite amusing. One of my favourite anecdotes is the one about Max Planck and his Chauffeur, to explain what real knowledge is all about.
I did, however, find one problem with these books. But no panic, I have the solution as well!
Problem:
Ideally one should read a chapter and then think about if and how this 'tool' could be used in your own life. However, the next chapter sounds so interesting and you think, well, I'll just read this one too and then think about it. Before you know it, you've finished the entire book in one swoop and can't remember all the stuff you were supposed to think about. (I'm not the only one this has happened to, I asked others who have read the book, and they all did this.)
Solution:
Go ahead and read it cover to cover without feelings of guilt. You won't be able to stop reading anyway. (and since this is one of those things you cannot change,  just have the serenity to accept the fact… :-D) Then go back and read it again. This time you will have more patience and motivation to ponder the issues. In fact, in one of his essays, Dobelli writes that a good book should be read twice. (Possibly he meant his own…?)
Rolf Dobelli's books have been translated from German into 40 languages (including Finnish!) so there's a good chance you'll find this toolkit in your native language too!