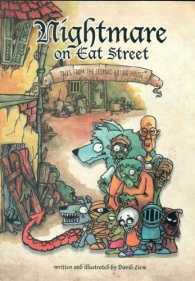 Anyone trying to squeeze their way through the crowds at the Frankfurt Book Fair each October would be inclined to disagree that the printed word is losing ground. For my sister-in-law Christiane and me, the annual book fair is part pilgrimage to a holy site and part intense but enjoyable work (we most certainly don't come here to play ;-))
The Frankfurt Book Fair is huge and the first few hours are overwhelming – we're like kids set free in Willy Wonka's Chocolate Factory, psyched but also a little edgy. How on earth will we get through this all in just two days? "This" meaning some 7000 exhibitors from over 100 countries presenting about 400,000 titles. Of course we're only interested in a fraction of the wares, but it takes time to get from stand to stand when you're sharing the space with 100,000 other visitors (and this is only the approximate number of general public visitors on Saturday and Sunday. The total including the trade visitors is somewhere around 270,000 for all five days!)
Hour by hour, as our lists steadily grow, our legs and feet begin to tire, it's too hot in the halls, I forgot to bring a water bottle, and we get annoyed with feverish fans blocking the aisles waiting for autographs from some author with rock star status. Yet it doesn't matter - I wouldn't miss it for anything in the world! Events, interviews, author readings, a self-publishing area, indie publishers, digital media – it's all there. But the main focus is still the printed book. This is our idea of a perfect weekend.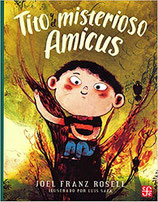 Having left the international publishers for Sunday, I was disappointed to see that many of them had already packed up and left. There were neither people nor books left at the US stands. But I was able to pick up two Mexican children's books – part of the A la orilla del viento editions, which I like, and not only because they're all the same size (at least the four that I now own) so they look great on the shelf (maybe not such a good thing because that could easily induce one to collect more…)
Sorely in need of one good work of totally escapist fiction, I was frustrated because I wasn't able to buy Origin by Dan Brown in English after seeing how the German translation was selling like hotcakes on Sunday (the only day when you can buy books at the fair).
But after the fair, 15 minutes before my train was due to leave Frankfurt I popped into the bookshop at the train station and – the day was saved – they had a large pile of Origin in English. This truly is escapist fiction at its best. As soon as I open the novel, I no longer take notice of my unpacked moving boxes and the rest of the chaos around me because within minutes I'm smack in the middle of Bilbao, Madrid, and Barcelona with Robert Langdon. 
My notebook is now bursting with titles of fascinating books, all of which I feel I must read, but even I wouldn't dare go out and buy 107 books at once (a sorely tempting thought though…that's something a bookworm would do if she were really bad, I mean totally out of control…hmm, could I sell that to my family as some kind of book-buying-psychosis…?) 
I'm already looking forward to the Frankfurt Book Fair 2018 because the Guest of Honour will be Georgia (the country, not the state!) and I know absolutely nothing about Georgian culture or literature, so it seems very exotic to me.
Here's a small selection of books that made it onto my list this year: