Another book set in Alaska...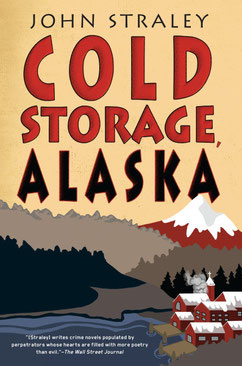 John Straley 
Cold Storage, Alaska 
Soho Press 2014, 294 pages 
Cold Storage is a tiny town in Alaska, so small that the inhabitants have a sort of 'sex radar', which alerts them to who is sleeping with whom. It is home to Miles, a former Army Ranger medic who now enjoys the quiet and fishing (even though it has been years since he caught a king salmon) and who works at the local clinic, curing the locals' ailments, both physical and mental. When Miles' brother Clive gets out of jail and comes back home, he brings with him not only an ugly dog, but also a former 'business partner' who wants to track him down and kill him, and a disagreeable state trooper who begins to snoop around. 
The cast of quirky characters, the amusing dialogues and surprising turns of events make this a thoroughly entertaining read. And of course the setting itself.