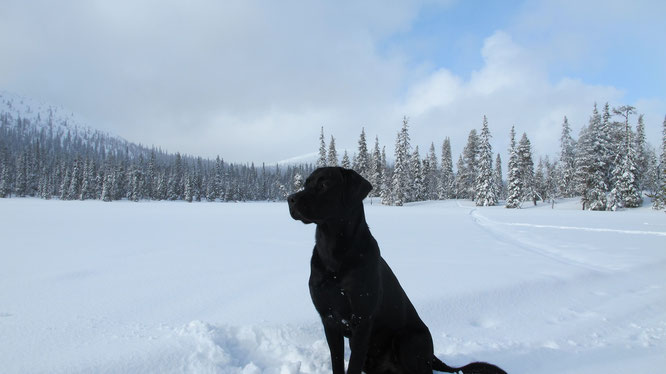 I haven't posted anything for ages and have a couple of excellent reasons for that (see photo) plus any number of super lame excuses… So I'll change the subject. How about books?
What is the most important thing to consider before leaving on a trip?
Exactly... How many and which books to pack. (Obviously. That was too easy.)
Clothing and other equipment gets packed a day before I leave. But long before that, I have already been thinking about which books to take along and have made little piles, trying to achieve an optimal balance between just for fun and halfway serious reading.
Then, a week or two before we left, I bought Tschickby Wolfgang Herrndorf (Why We Took the Car in English) and Tomas Espedal's Wider die Natur (as far as I can tell, this is only available in Norwegian and German so far); the first because it is about a road trip and the second because I had just read another excellent book by T. Espedal about walking. (see review)
I read the first couple of pages of Tschickand then somehow ended up finishing it within two days. The same thing happened with Wider die Natur, which at only 177 pages is something I can greedily inhale in between other things (much like how a good bar of chocolate mysteriously disappears, one piece at a time, when left anywhere in my proximity). Neither one of these books got packed after all, because I wasn't able to leave them alone.
So I took along The Wolf Gift by Anne Rice. I haven't read anything by her since I was in my early twenties and was curious as to how I would like her writing now. It was a fun and engrossing story for the long (28 hours) and rather dull Baltic Sea crossing from Travemünde to Helsinki on the Finnlines cargo ship, with no other pastimes besides eating, drinking and reading. It's very relaxing way to travel, though, and an ideal way to start off a vacation. Anne Rice is a master of detailed description, and I loved reading about the area around San Francisco, the house – ah, the house in the book, the food, everything. Just pure entertainment about wolf man hybrids who sense evil and hunt it down. I don't necessarily feel the need to read another one at the moment, though.
So much time was spent with friends and family in Finland and doing things like cross-country skiing, that I didn't read much at all, nor did I bring anything suitable for reading out loud to my family in the car. Which I should have, considering we drove over 2000 km!
Kautokeino, a Bloodied Knifeby the Swedish author Lars Pettersson was my book of choice for the return trip, (I read it in Finnish: Koutokeino, kylmä kosto) but it only made me want to turn back and drive north again because it takes place in northern Norway in the winter and the descriptions of the landscape and lifestyle of the local Sami reindeer herders were so vivid. This has been translated into German (Einsam und Kalt ist der Tod) and here is a link to an English review of the novel, although I don't know if it has been translated yet.
http://www.swedishbookreview.com/show-review.php?i=398
Max was very impressed with Erich Maria Remarque's Im Westen Nichts Neues (All Quiet on the Western Front) which he took along because he had to read it for school. He said it would be worth reading anyway, even if it hadn't been assigned for German class!
I'd brought two other novels to Finland as well as Un viejo que leía novelas de amor by Luis Sepúlveda which I was reading for a Spanish class and my German-Spanish dictionary, none of which I even opened.
But…rather too much reading material as (gasp!) the horror of risking running out of books! Kind of ridiculous, now that I think about it. The house we stayed at has a well stocked bookcase and I could have borrowed from friends, stopped at bookstores along the way, etc...
Still - I'm quite sure I'm not the only one who puts more thought into what books to take along than what clothes to pack…