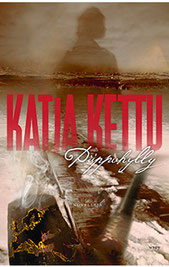 Katja Kettu
Piippuhylly. Novelleja
Wsoy 2013, 236 pages
Pietari Kutila leaves a shelf of old pipes to his daughter, and to each pipe there is a story about its owner. In his letter he says that up to this point (1945), he has told stories about war and the fear, the pain and the distress suffered by people torn from their homes. But, he writes, there are other tales as well…
And so we are swept away to African slave ships, the favelas in Rio, the Volga, St. Petersburgand Berlin. Each story is separate, yet they are all tied together like pearls on a string. Exotic, erotic, colourful tales encompassing the whole range of human emotion and behaviour from the most despicable to the altruistic and loving, Ín turns, bold, magical and horrifying.
Perfect. This book easily became a favourite and now I am looking forward to reading Katja Kettu's novel The Midwife, which was published in 2011.
http://www.bonnierrights.fi/books/the-midwife/
For more Finnish books click here.