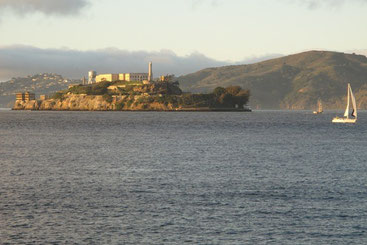 Family, books and wine pretty much sums up our visit to San Francisco and Santa Rosa in December. What more could one want, really?
Immediately after arriving, we all went to prison for a few hours, but even there I was able to find literary material for the website… The Alcatraz prison library had a collection of over 10,000 books when it was in use. 
(The prospect of a well-stocked prison library is still no reason to commit crimes…)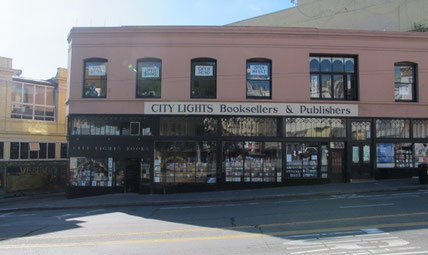 The following day we ended up at City Lights Bookstore (I can't imagine how that happened!) Could have spent hours there, had it not been for the other family members who are not quite as enthralled by the thought of spending an entire day browsing through bookshelves. Still, my older son did surprise me - after we came home and opened up the presents on New Year's Day – with a copy of Jack London's Klondike Tales bought surreptitiously at City Lights while I was nosing through the nonfiction titles in the basement of the store. Only then did I realize what his copious questions about Jack London's works, which of them had I already read, and so forth, had been all about… Well, I can't deny I wasn't very pleased!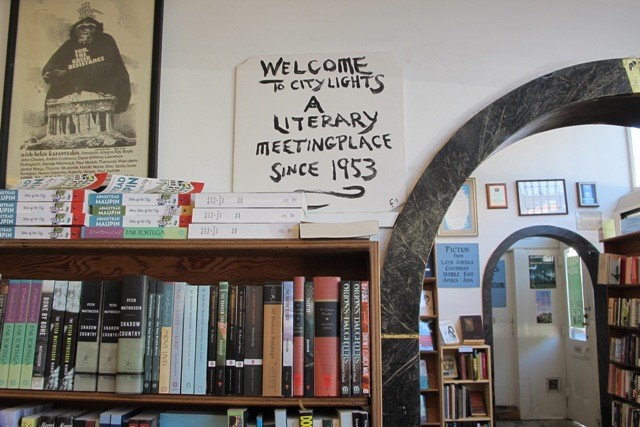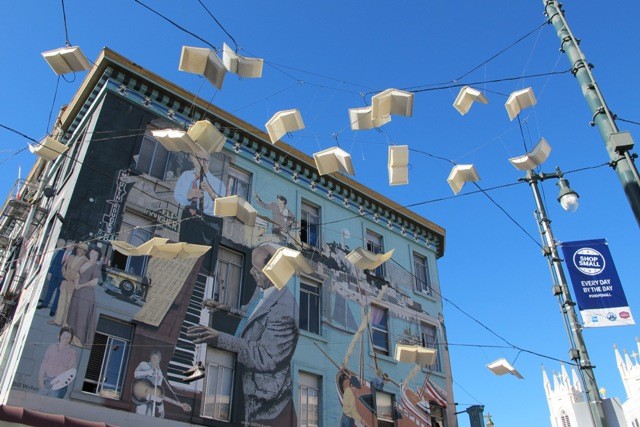 Santa Rosa is not only in the middle of wine country, surrounded by hundreds of vineyards, many of which offer wine tasting, but it also has a fabulous second hand bookstore. Treehorn books on 4th Streetis filled with treasures and both my father and I came out with a tidy stack of great finds.
I wanted to visit the Russian River Brewing Co. with my brother, but apparently we weren't the only ones with that idea. Each time we walked or drove past, the line of people waiting to get in, stretched to the end of the block. The reason I wanted to go there was because their beers have names like Erudition, Perdition, Rejection, Damnation and Salvation to name just a few. Later we were lucky to find both Damnation and Salvation at the Bottle Barn. Guess which one was more expensive! That's right; Salvation comes at extra cost…
Glen Ellen is located about 50 miles north of San Francisco and is home to the JackLondon StateHistoric Park(London's 1400 acre 'Beauty Ranch') with the House of Happy Walls Museum and the ruins of Wolf's House. The museum is in the house built by Jack London's widow Charmian, after his death, and it is very well done with lots of information and interesting things to see, both from their daily lives as well as finds from all over the world. Wolf's House was London's dream home, a 26 room mansion made of stone and redwood, some 15,000 square feet (1400 m²), but which tragically burned down in 1913, shortly before Jack and Charmian were to move in. It was never rebuilt. The cottage the Londonslived and worked in is also open to visitors.
This was actually my second visit to the Jack London Park. The first time was in 1977 and I still have my copy of The Call of the Wild which I got on that trip!