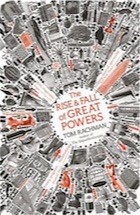 Tom Rachman
The Rise & Fall of Great Powers
Sceptre Books 2014, 372 pages
When we first meet Tooly Zylberberg, it is 2011 and she is the owner of World's End, a bookshop near Hay-on-Wye. A message from her former boyfriend, Duncan, puts her on a plane back to the US.
The novel bounces between 1988 when Tooly was ten years old and living in Bangkok with her father, 1999 in NYC where she meets Duncan, and 2011 when she travels back to NYC to figure out why her life had been as it was, and who all of these people really were.
Eccentric and lovable characters (most of them) trying to find their places in this world in rather unorthodox fashions (not all of them commendable…you'll know what I mean after you've finished the novel…) combined with frequent references to literature made this novel an immediate favourite. But don't just listen to me. Here's what Humphrey has to say (This is the back cover of the novel!):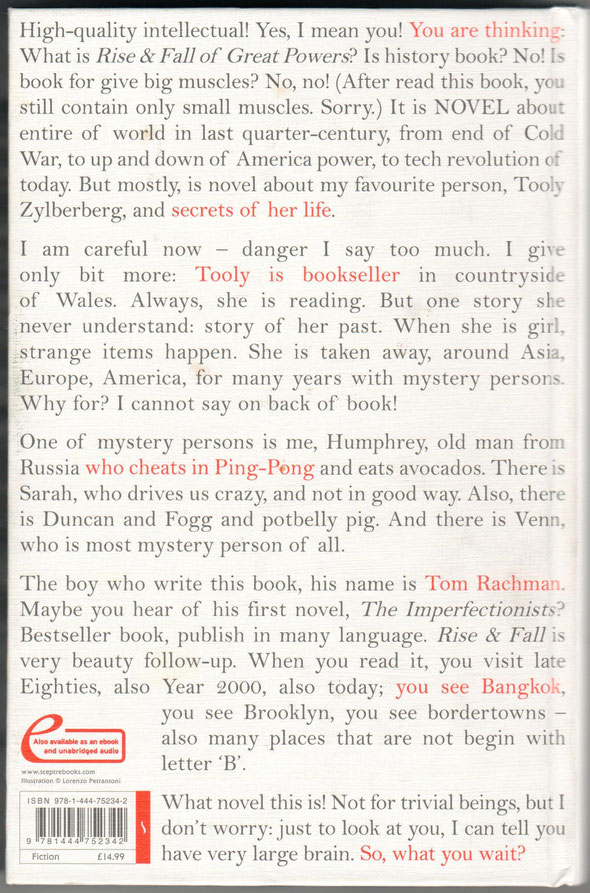 Yes, so what you wait?
It would almost be worth buying the book just to read all of the Humphrey dialogue...