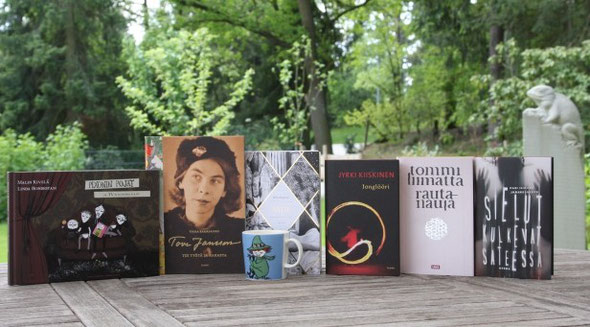 I was purring like a cat last week when this box of books was delivered. To be precise, the package arrived on Friday but I didn't open it until Saturday, because I knew that once it was open, all other chores would be left undone for who knows how long. Thank you to my friend Liisa who took care of buying and sending them!
The books are:
Tuula Karjalainen
Tove Jansson. Tee työtä ja rakasta.
Miina Supinen
Säde
Jyrki Kiiskinen
Jonglööri
Tommi Liimatta
Rautanaula
Pasi Ilmari Jääskeläinen
Sielut kulkevat sateessa
And this children's book, which I couldn't resist:
Malin Kivelä and Linda Bondestam
Pixonin pojat ja TV:n kotoisa kajo
(translated from Swedish)
Now the only question is - which book to read first...