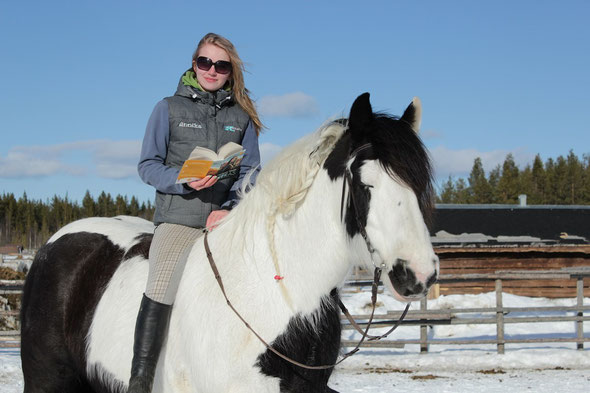 And what perfect timing for the arrival of these photos, it being World Book Day.
I wanted to start a photo gallery of people reading in unusual places and asked if I might have a photo of my friend Liisa's daughter Annika reading one of her favorite books on horseback. She and her friends were very creative!
Click here to see the first three photos in the gallery.